Read an interesting article today about my old home - Victoria.
Researchers at UBC and SFU have recently declared it to be the most bikeable city in Canada. The system they use is an offshoot of
WalkScore.
It uses factors such as
cycling infrastructure
(Ex: bike lanes),
topography
,
desirable amenities
and
road connectivity
to give cities a score on how bikeable they are.
*They don't include statistics related to cycling accidents or probability of bike theft in their calculations. I guess they assume that more cycling infrastructure means safer cycling.
I wonder how the cities in Taiwan would compare - Kaohsiung certainly has lots of bike lanes, though connectivity is a problem. It's topography is very cycling friendly, as it's almost totally flat. And desirable amenities are everywhere:
Can read the original article at
Victoria: Canada's most bikeable city
Also, a connected article:
From bikeability to bike score
that included this graph:
Average Bike Score for 10 Canadian Cities vs. % of Commute Trips by Bike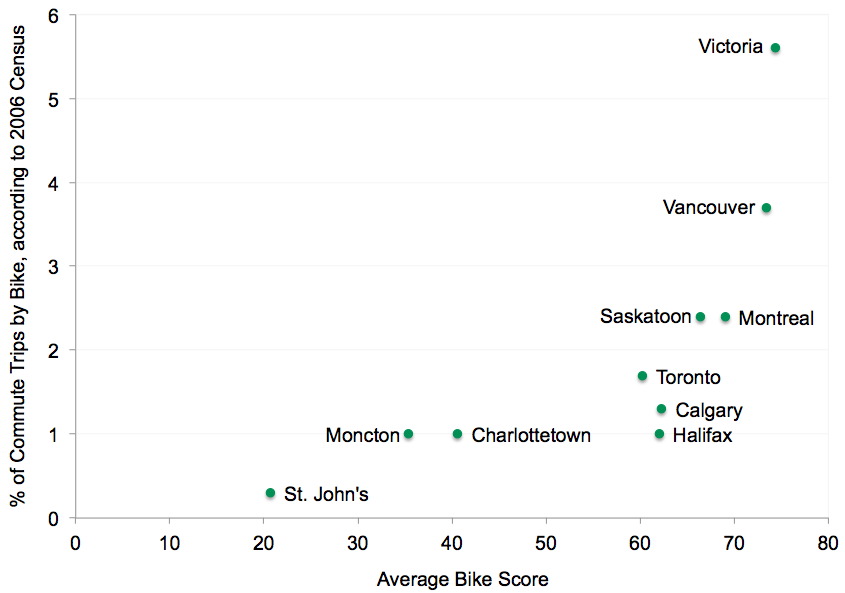 The Cyc
ling Route Planner
for Vancouver was also pretty cool:
I especially like the google function that allowed you to superimpose the data you were interested in onto the map - stuff like
designated bike routes
and
truck routes
.